Welcome to the Leicester Partnership School's website
We provide a range of educational provision for young people, between the ages of 11-16 years, who have been excluded, or who are at risk of exclusion, from mainstream education. The provision and support that we offer can be accessed by KS3 and 4 students who are residents of Leicester City. We currently work with all city secondary schools and a number of county secondary schools to provide appropriate support for these students. We offer a broad range of full and part time educational programmes and courses and also work closely with a number of alternative provision providers throughout the city and county to provide students with access to a range of high quality, accredited, vocational courses and programmes .
In July 2019 Ofsted judged our education provision and support arrangements to be good and reported that …..
"The school's curriculum is personalised to meet pupils' academic and personal development needs. Teachers plan lessons to broaden pupils' knowledge and skills and to give them a purpose for learning."
" The large majority of pupils return to mainstream education. This is because they make significant progress in learning to manage their behaviour."
Follow the links above to find out more about the provision and support that we offer. As well as providing information about the provision and support that we offer these links will also provide you with access to further information relating to the work of the LPS. In particular there is information about referral arrangements.
One of our key priorities is to ensure that children are able to learn in a safe, caring and enriching environment. Children are taught how to keep themselves safe, to develop positive and healthy relationships and how to avoid situations where they might be at risk, including by being exploited.
In July 2019 Ofsted judged our safeguarding arrangements to be effective and reported that …..
"There is a strong culture of safeguarding throughout the school. Staff and leaders, including members of the management committee, have a good understanding of the predominant risks facing pupils."
If you have any comments or suggestions about any aspect of the service that we provide please forward these to the appropriate staff detailed under each provision area or to myself at the email address provided below:
If you have any Health & Safety concerns relating to the Service or any of its partner organisations please contact myself or the Designated Senior Person for each provision, as detailed below:
Best wishes,
Shaun Whittingham
Head Teacher
Email: swhittingham@lps.leicester.sch.uk
Safeguarding Contacts
SEN Contacts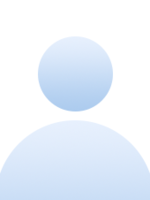 Meera Popat
Senior Teacher / SENCo (KS3)
Phone Extension - 1070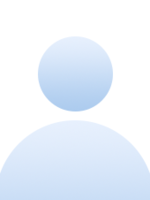 Anita Tribhovan
Senior Teacher /SENCo (KS4)
Phone Extension - 4050
If, as a parent or carer, you require any information or guidance relating to the safeguarding of children please click on the link below. The LSCB website provides Parents /Carers and those working with children with a comprehensive range of advice and information on what action to take if you have any concerns about the well-being or safety of a child. You can use the link below to access the LSCB Website - http://www.lcitylscb.org/
Other Contacts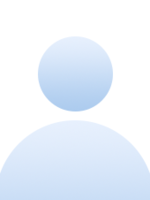 Pran Pancholi
Vocational Placement Manager