Reveal Theatre Company - GAME ON Workshop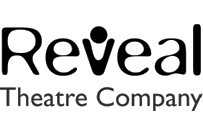 27 April 2022
Today some of our KS3 students had a visit from Reveal Theatre Company who delivered their very informative and incredibly engaging GAME ON workshop.
Game On is an interactive workshop that explores the themes of Race, Religion and National Identity and how they can coincide with and be used by those who seek to divide through extremism and even terrorism.
Game On started in 2007 when a football club (Port Vale) asked us to take an anti-racism project into the communities of Stoke-on-Trent as part of its community engagement remit. As the work progressed, the prevalence of Far Right and Islamist extremism alongside their impact on communities of all shapes and sizes became evermore apparent. Since its creation the project has developed to meet the ever-changing landscape of extremism and the risks associated with it in the modern day. Part of that is having spent time over the years working with groups and individuals who believed in these extreme ideologies and used non-violent and, sometimes, violent tactics to coax society into changing in favour of their worldview. - Reveal Theatre Company
Students were also able to increase their knowledge and own personal safety and resilience in relation to the following objectives:
To be able to recognise radicalising behaviour
To understand the following terms: Racism, Extremism, Terrorism, Far Right and Islamism
To explore how extremism is relevant to the participants both in the workplace/school and their personal lives
To understand how extremists can try and infiltrate their worlds and lives
To understand how working together can create cohesion
To understand practical ways in which to be resilient to extremism, to challenge extremism and be aware of the tactics used
If you would like any more information about Reveal Theatre Company and the amazing work that they do, please head on over to their website.